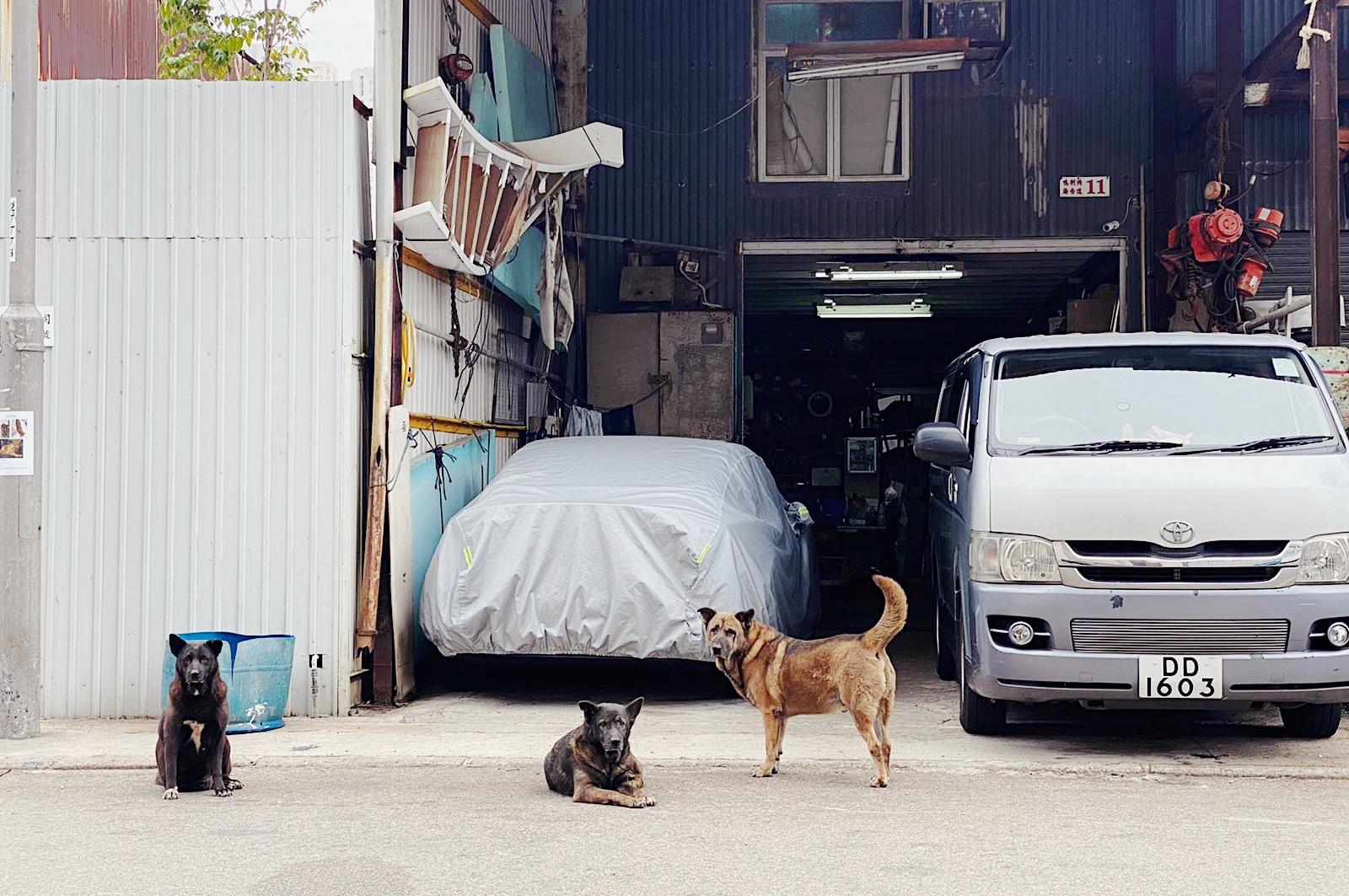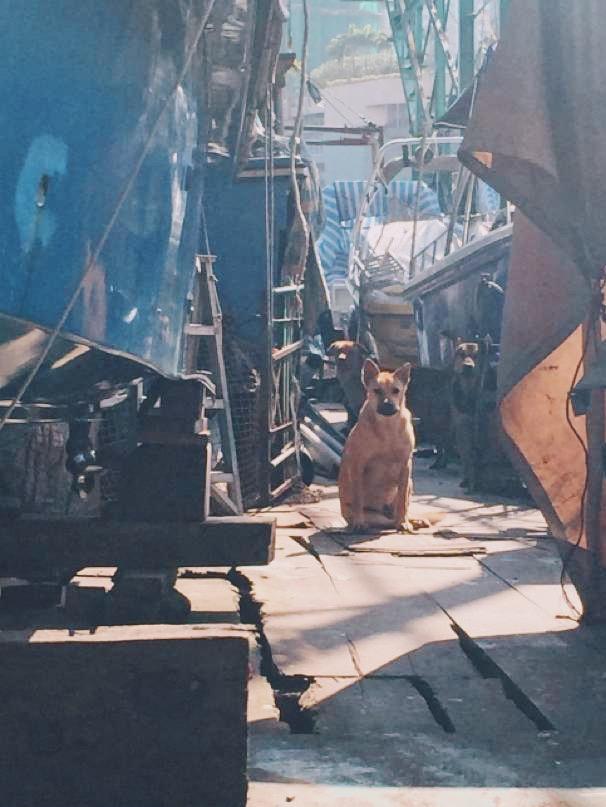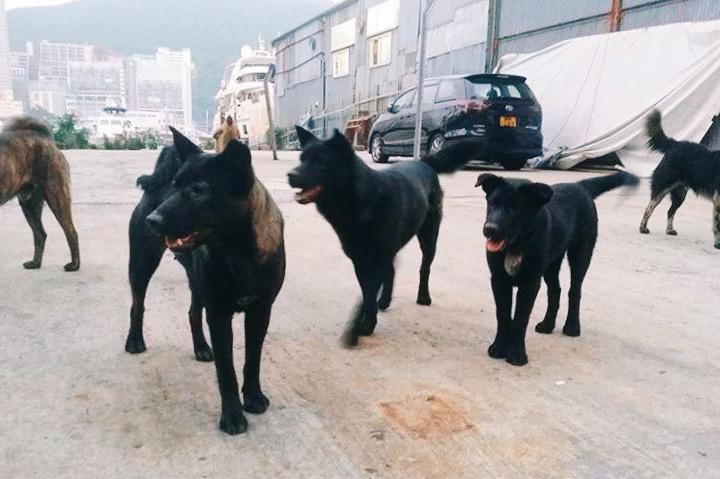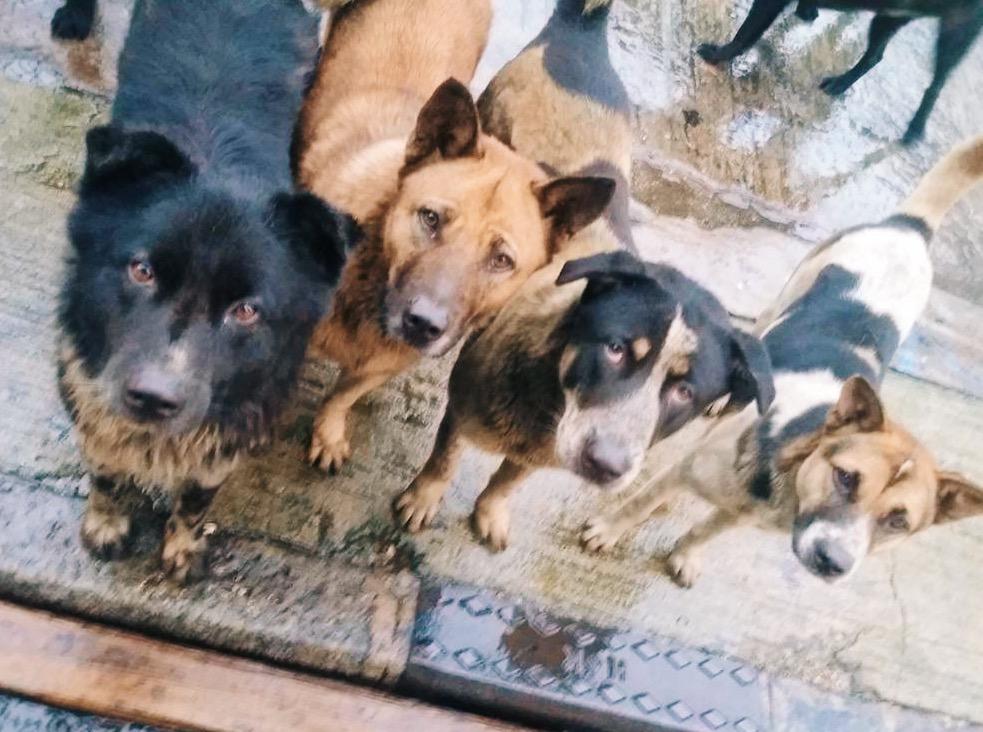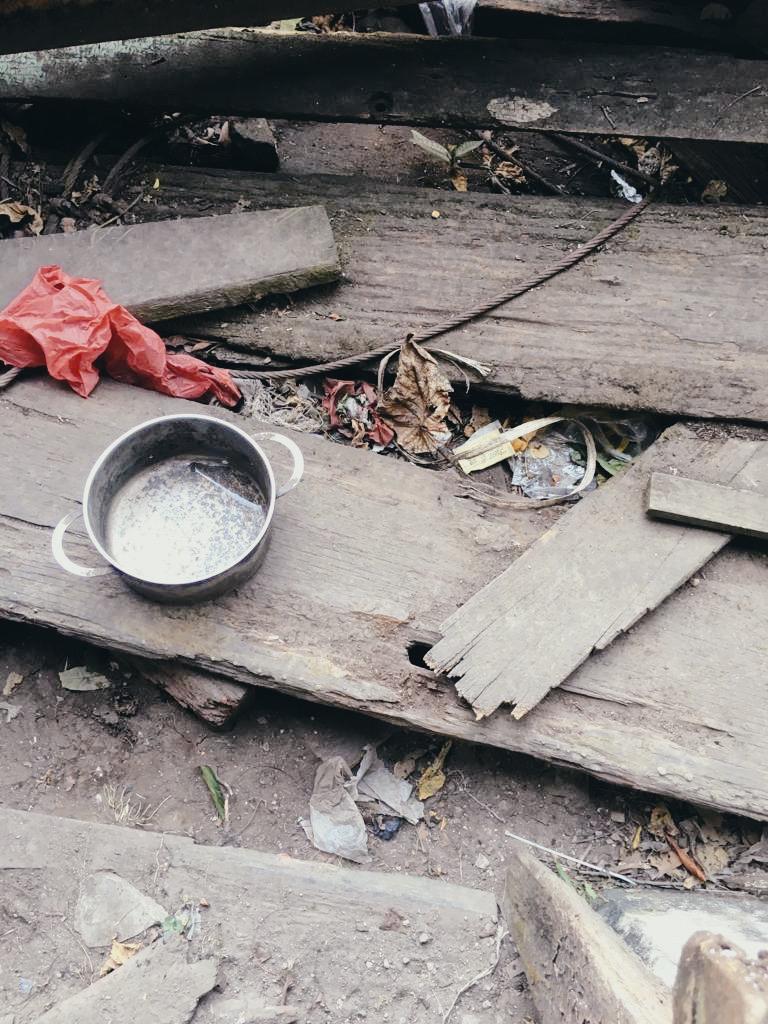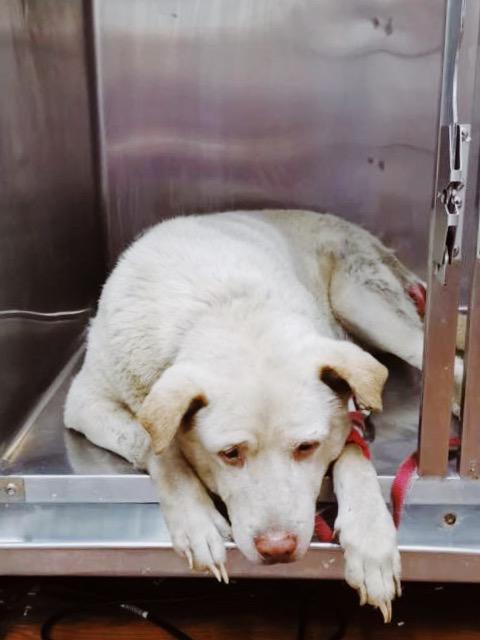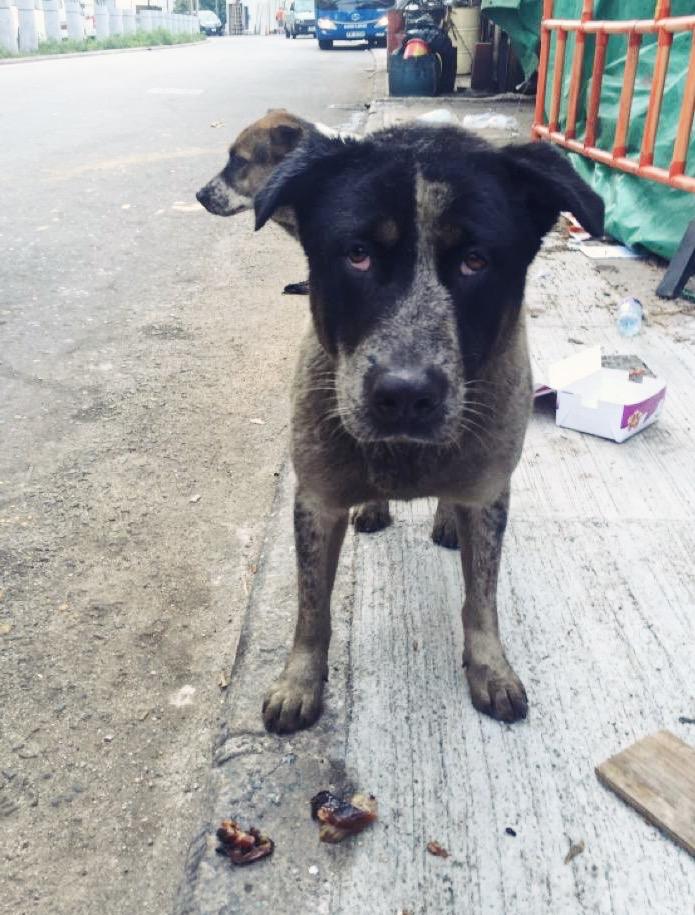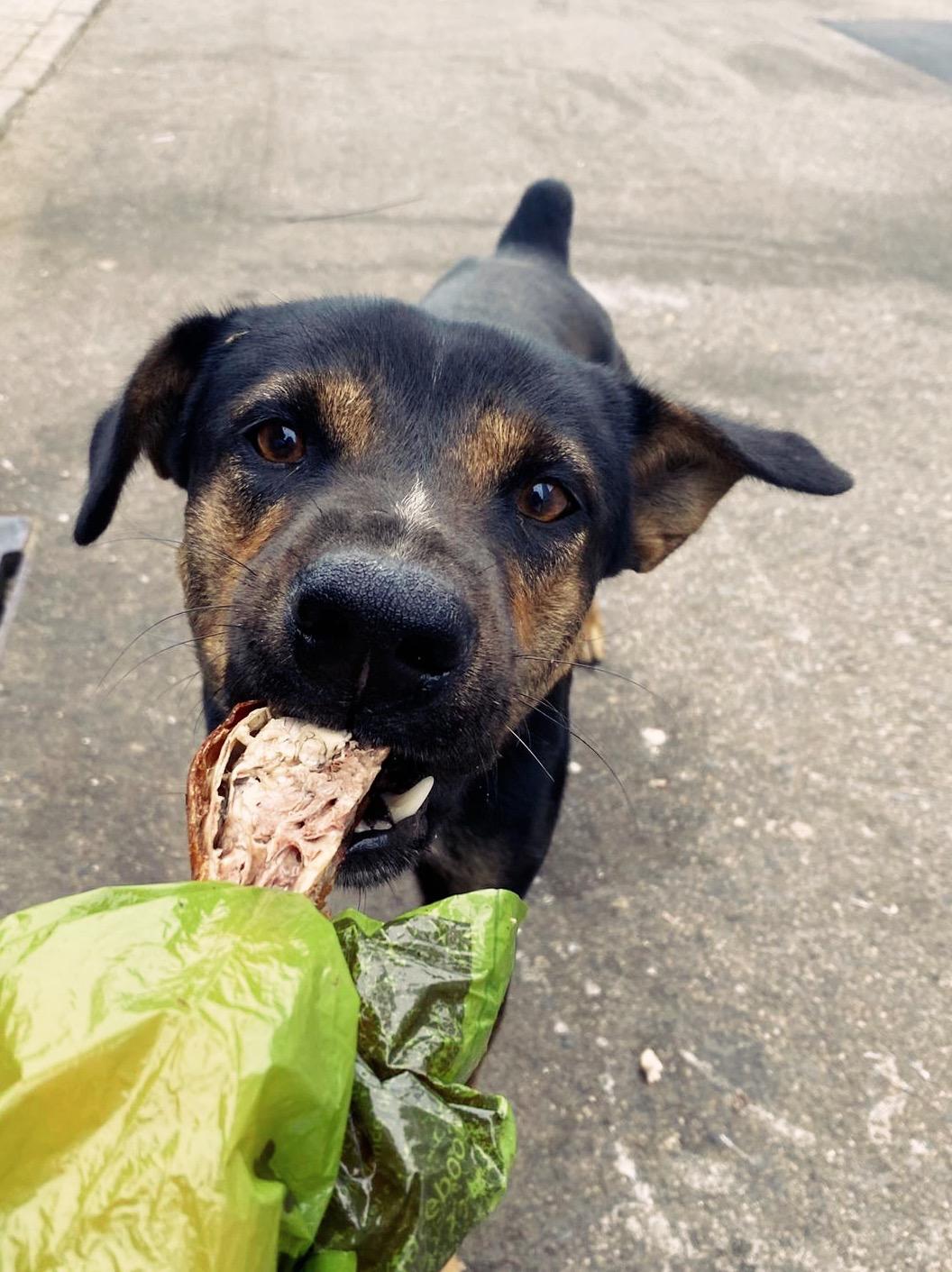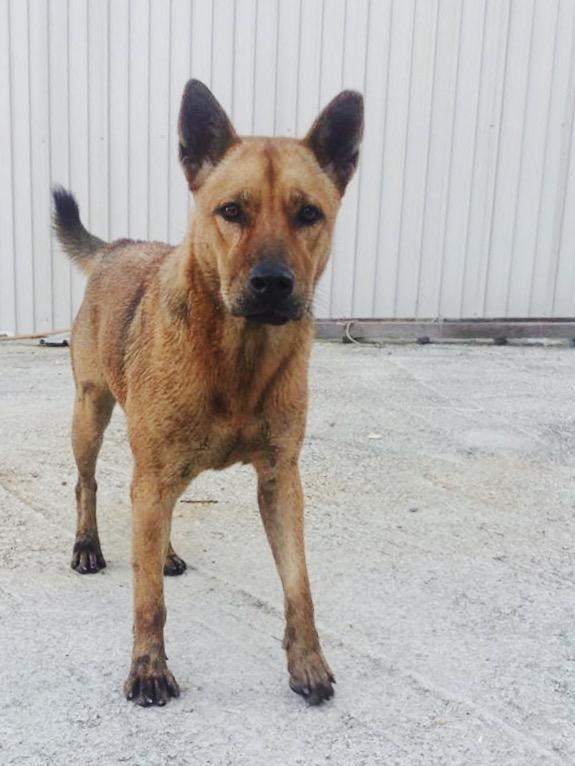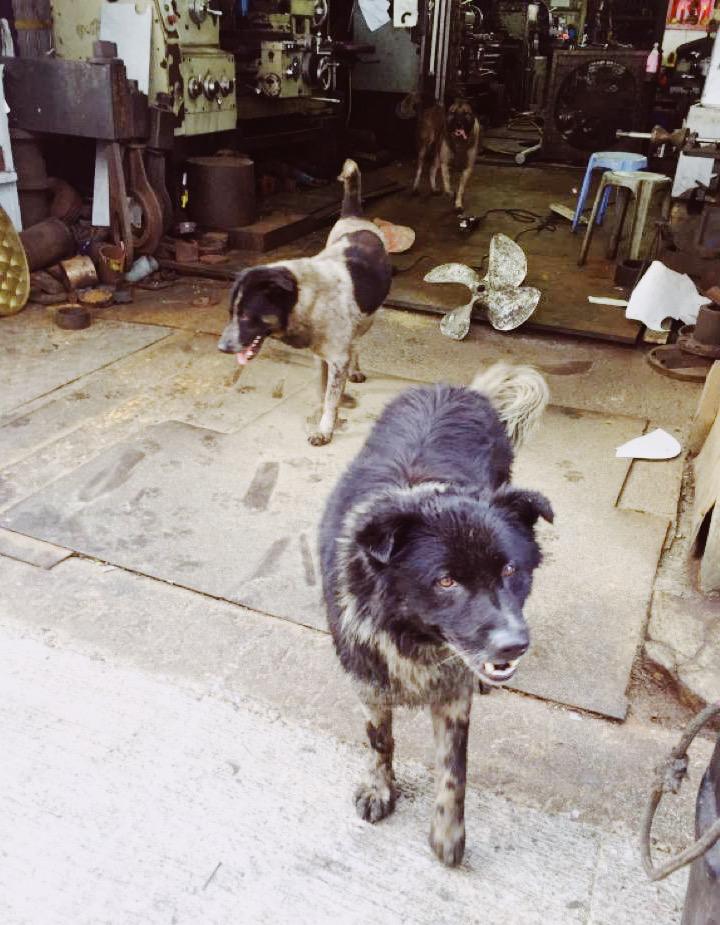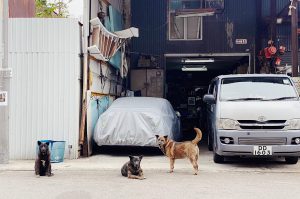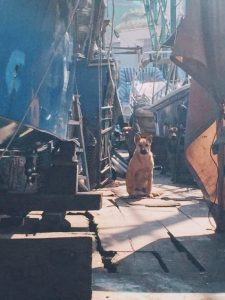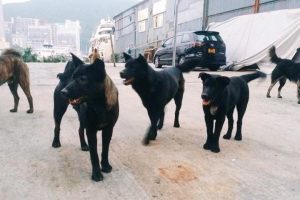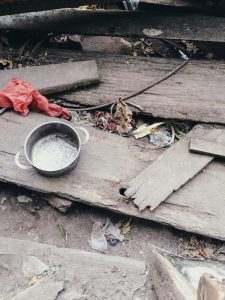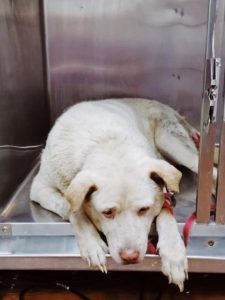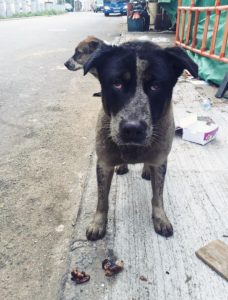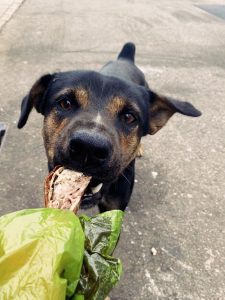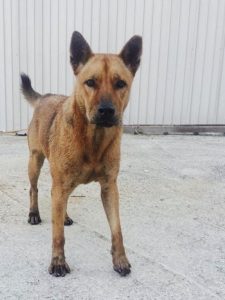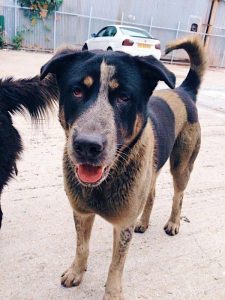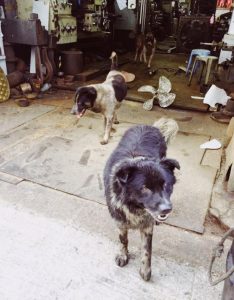 Our team first looked into the situation of strays at shipyards on Hong Kong island in 2013, where animals colonies were left hungry, not de-sexed and at times ill. At the peak, there were up to 105 stray dogs in a single area, along with 50 cats.
With the help of volunteers, we managed to de-sex and chip the animals as well as provide medical care as needed. The initial process took us 3.5 years to get them all desexed and medically up to date but this is an ongoing project as new abandoned animals are disposed at the shipyards frequently.
Paws United still regularly supplies food to these shipyard strays, and we will intervene when our contacts report any of them missing or sick. Occasionally still, passing ships will relieve and abandon more animals that are of no use to them anymore at these shipyards, and where possible, we try to re-home these new additions.
Today, we continue to support this group of animals, and the shipyards in looking after them. Please support our project by donating to our work.
Please visit our donation page for donation details via HSBC bank transfer, PayMe, Alipay, PayPal or Simply Giving.
Any questions, please email us at hello@pawsunited.org.hk
—
船廠拯救行動
自二零一三年起,我們的團隊便開始關注香港島船廠的流浪貓狗情況。這群未被絕育的小動物三餐不繼,甚至飽受疾病折磨。在高峰時期,同一範圍內更有高達一百零五隻浪狗、五十隻浪貓,情況令人擔憂。
在義工團隊的協助下,我們已成功為所有三歲半以上的成年貓狗絕育以及植入晶片,並為有需要的貓狗提供醫療服務,以減輕牠們的苦楚。
時至今日,PUC團隊仍不改初衷,定期餵食船廠區的浪浪。當有浪浪失蹤或生病時,我們亦會立即跟進。儘管仍有船隻無良地遺棄對他們而言毫無利用價值的貓狗,我們的團隊仍歇盡全力幫助這些不幸的動物,為牠們尋找一個新的家。
如果你也願意幫助這群不幸的浪浪,請捐款支持我們的工作。
你可以到捐款頁面了解HSBC銀行轉帳、PayMe, Alipay, PayPal, Simply Giving等捐款方式的詳情。
如有任何問題,歡迎透過 hello@pawsunited.org.hk 與我們聯絡。